Want the best way to fund your business?
It's fast, easy, Lula to get up to R5 million in business funding with a Revolving Capital Facility or Capital Advance.
Get a quick quote
Why us?
Easy application.
Apply in minutes and get funded, fast. No paperwork, no hidden fees, no branch visits.
We say 'yes' more.
We use tech to make decisions based on the real-time performance of your business.
Pay on your terms.
Repay as soon as you like and save. No early repayment penalties.
Trusted by SMEs.
We're experts in what we do and provide the highest level of security.
Up to R5 million in business funding, fast.
We've been working with SMEs like you since 2014 and we've turned our insights into two funding solutions, a Lulalend Revolving Capital Facility and a Lulalend Capital Advance.
Flexible funding that gives you fast, easy access to working capital when you need it. Our Revolving Capital Facility works just like a revolving loan, but better. No monthly account or admin fees. Only pay for what you use, if you use it.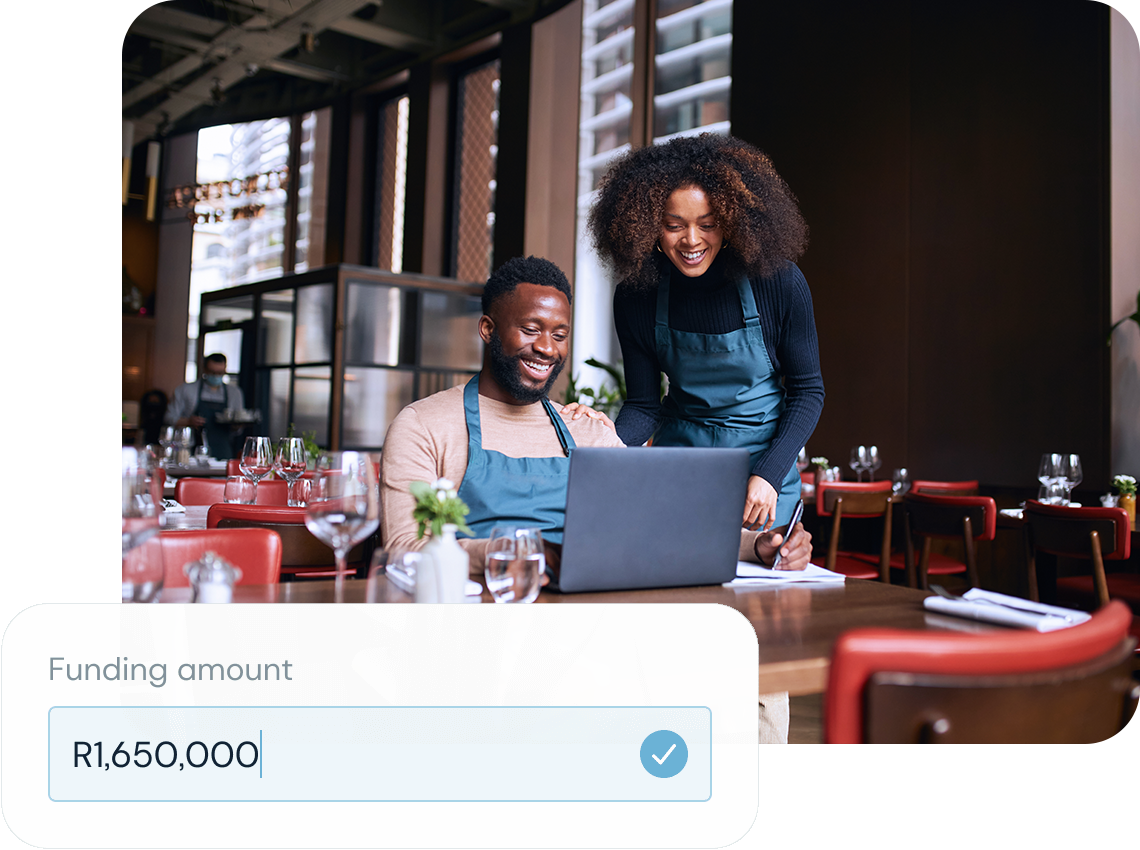 Fixed funding that gives you a crystal clear repayment period. Our Capital Advance is a once-off lump sum that gets repaid over 3, 6, 9 or 12 months. Fixed terms. Fixed fees. No early repayment penalties.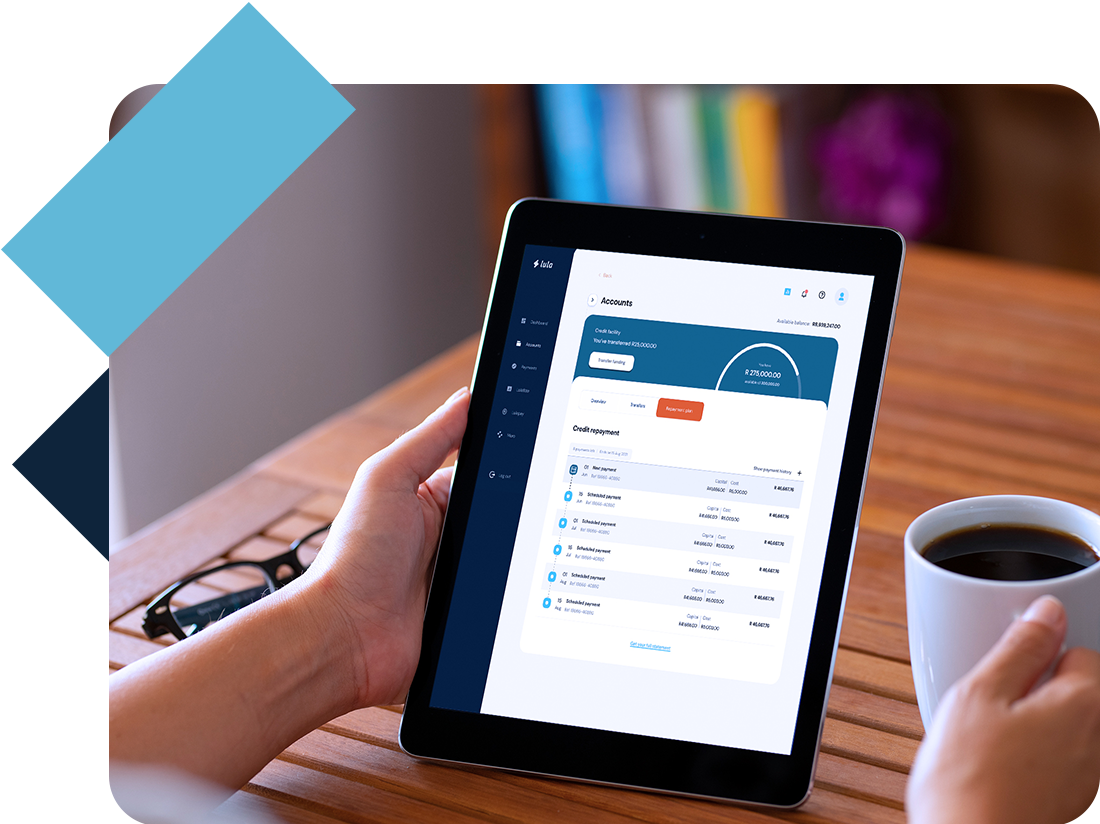 What will you pay?
Use our business funding calculator to work out what your repayments will be over 3, 6, 9 or 12 months - or repay early and save.
Enter an amount rounded to the nearest R10,000
Total repayment
0
No additional costs
| Months | Capital payment | Cost | Payment due p/m |
| --- | --- | --- | --- |
| 1 | 0 | 0 | 0 |
| 2 | 0 | 0 | 0 |
| 3 | 0 | 0 | 0 |
| 4 | 0 | 0 | 0 |
| 5 | 0 | 0 | 0 |
| 6 | 0 | 0 | 0 |
| 7 | 0 | 0 | 0 |
| 8 | 0 | 0 | 0 |
| 9 | 0 | 0 | 0 |
| 10 | 0 | 0 | 0 |
| 11 | 0 | 0 | 0 |
| 12 | 0 | 0 | 0 |
| Total | 0 | 0 | 0 |

It's a very quick process, within 24 hours, you have your funding.
Phaedon Gourtsoyannis
Cape Coffee Beans
Apply online.

Fill in your info and link your bank account to securely share your read-only transaction data with us, it's the fastest, easiest way to get funding.

Get a quote.

Your application is assessed in minutes and we'll send you a commitment-free quote.

Get funding.

If you're happy, accept your quote and we'll transfer the funds into your chosen bank account.

Apply Now
FAQs
To be eligible for Lulalend business funding, you need:
Minimum annual turnover of R500 000
One year trading history
Business registered in South Africa
Any amount starting from R10 000 to R5 000 000.
Provided we have all the necessary information, the assessment and allocation of funds can take place within 24 hours. To speed up the approval process, we recommend linking your online bank account, which allows your bank to share your transactional data in a read-only format.
Our process is much faster and takes place completely online. We require no paperwork or collateral. Our costs are transparent and agreed upon upfront. We do not charge admin or initiation fees and there are no penalties for settling early
Our costs are based on a fixed monthly cost, not an interest rate. The monthly cost is a percentage of the principal amount funded and is determined by the credit assessment of your business.
You only pay the monthly cost for the period of time you borrow funds, so if you repay early, you save on costs. Simple.
Use our funding calculator to get an estimated repayment schedule to see what your business funding will cost.
The entire application process is digital and encrypted to keep it secure. All the info you submit online is treated confidentially and will only be used by the Lulalend team to obtain an application result.
Your credit score helps lenders see how likely you are to repay your debts. The higher your credit score, the lower your risk for defaulting on payments and the easier it is to get funding.
When it comes to assessing your eligibility for business funding, we use the real-time performance of your business in combination with your personal and business credit score, to make our decision.
So yeah, while a high credit score helps, we believe it's a small part of the bigger picture, which is why we're able to say "yes" more than traditional lenders!
Trusted by business owners like you.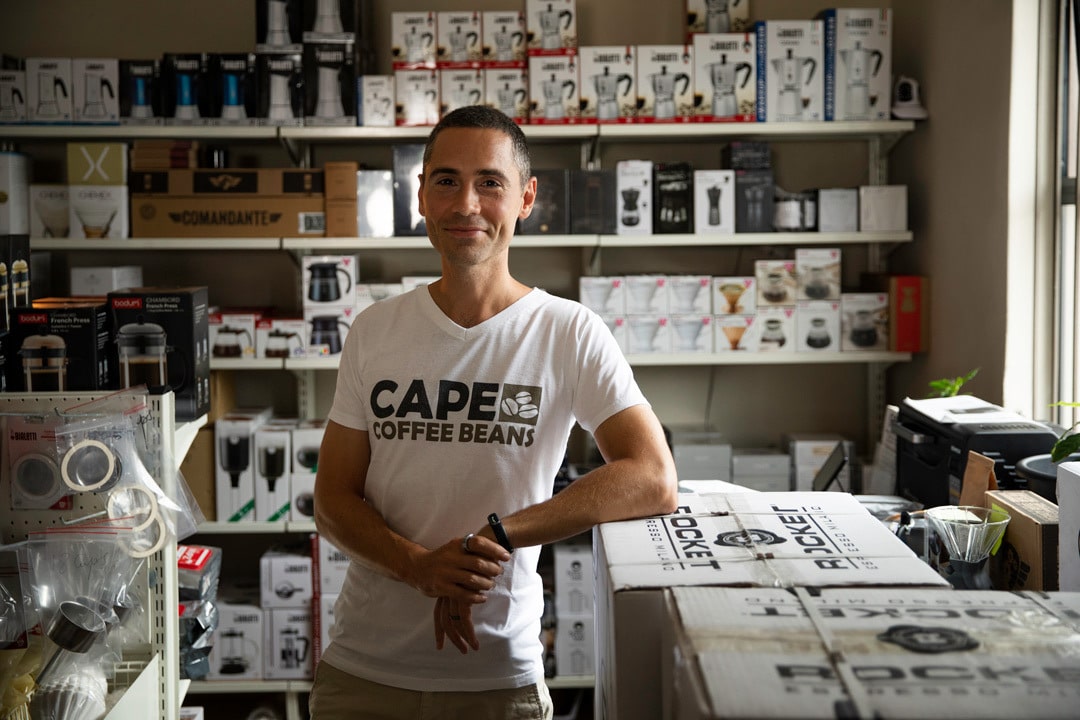 Having easy access to cash is probably one of the most important things, that's where Lulalend comes in.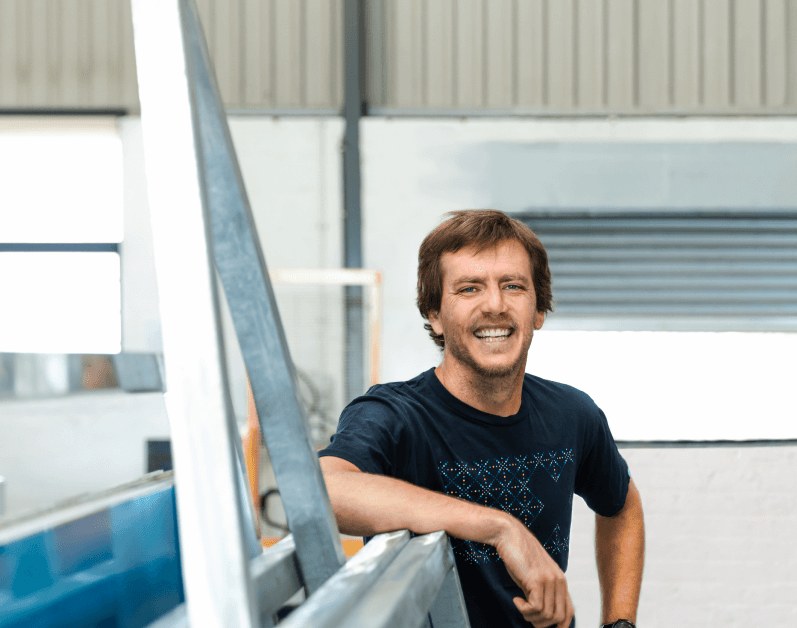 The biggest challenge we face is access to cash. What Lulalend has enabled me to do is take that worry about cash flow away.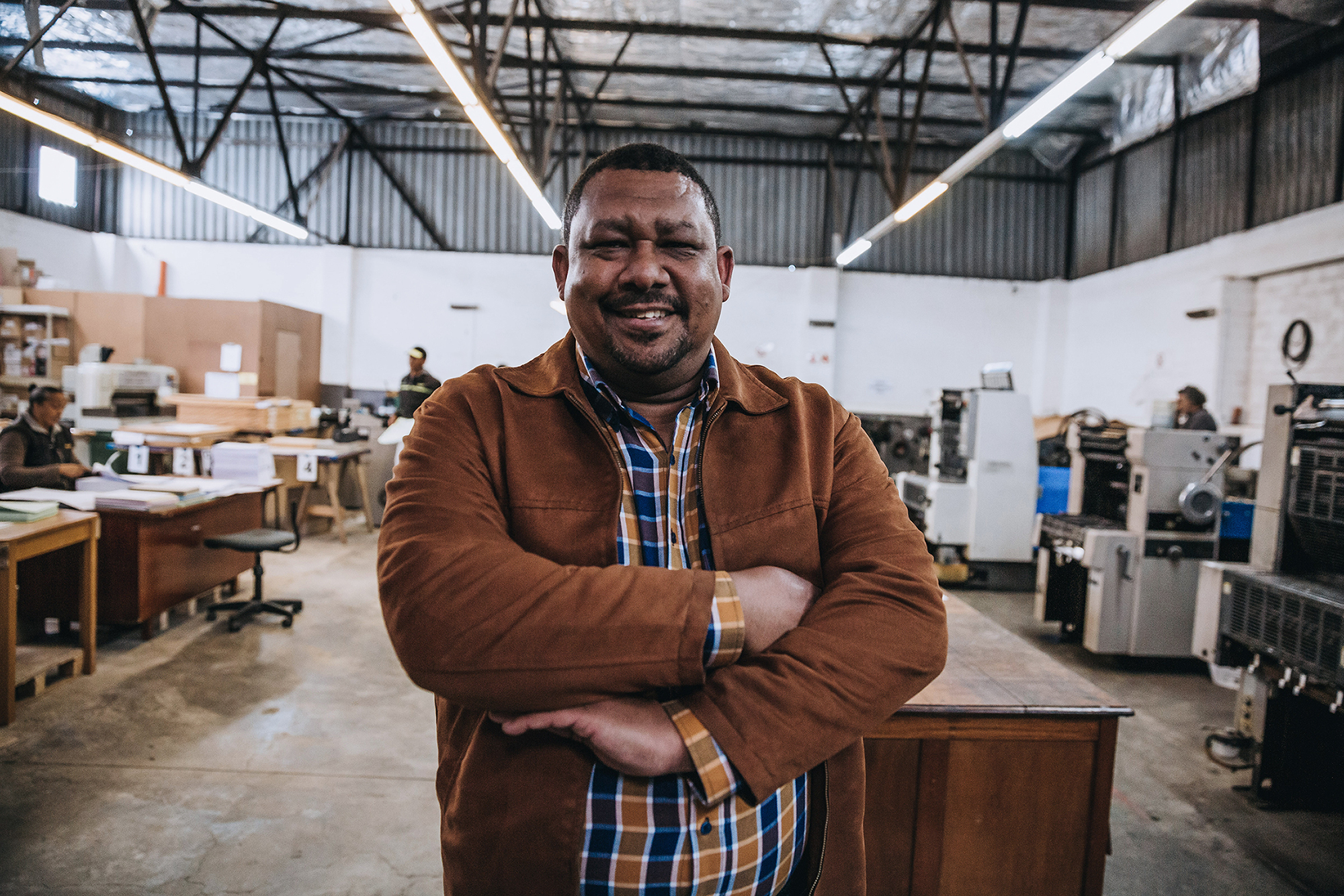 Lulalend makes it easier for SMEs to access funding when they need it most.
I see Lulalend as a financial partner, and because I have this partner, I don't need to worry about cashflow.
Keep in touch 🙌
Sign up for tips, insights & inspiring stories to help grow your business.
By signing up, you consent to the processing of your personal information for the purpose of direct marketing by means of electronic communications.