Want to make better business decisions?
Introducing Lulaflow, our powerful cash flow manager that helps you effortlessly track and manage your cash flow in one place.
Open an account
Quick. Powerful. Easy.
Thirty percent. That's roughly the amount of time you spend doing admin. Imagine if you could spend that doing something else? That's where the power of Lulaflow comes in.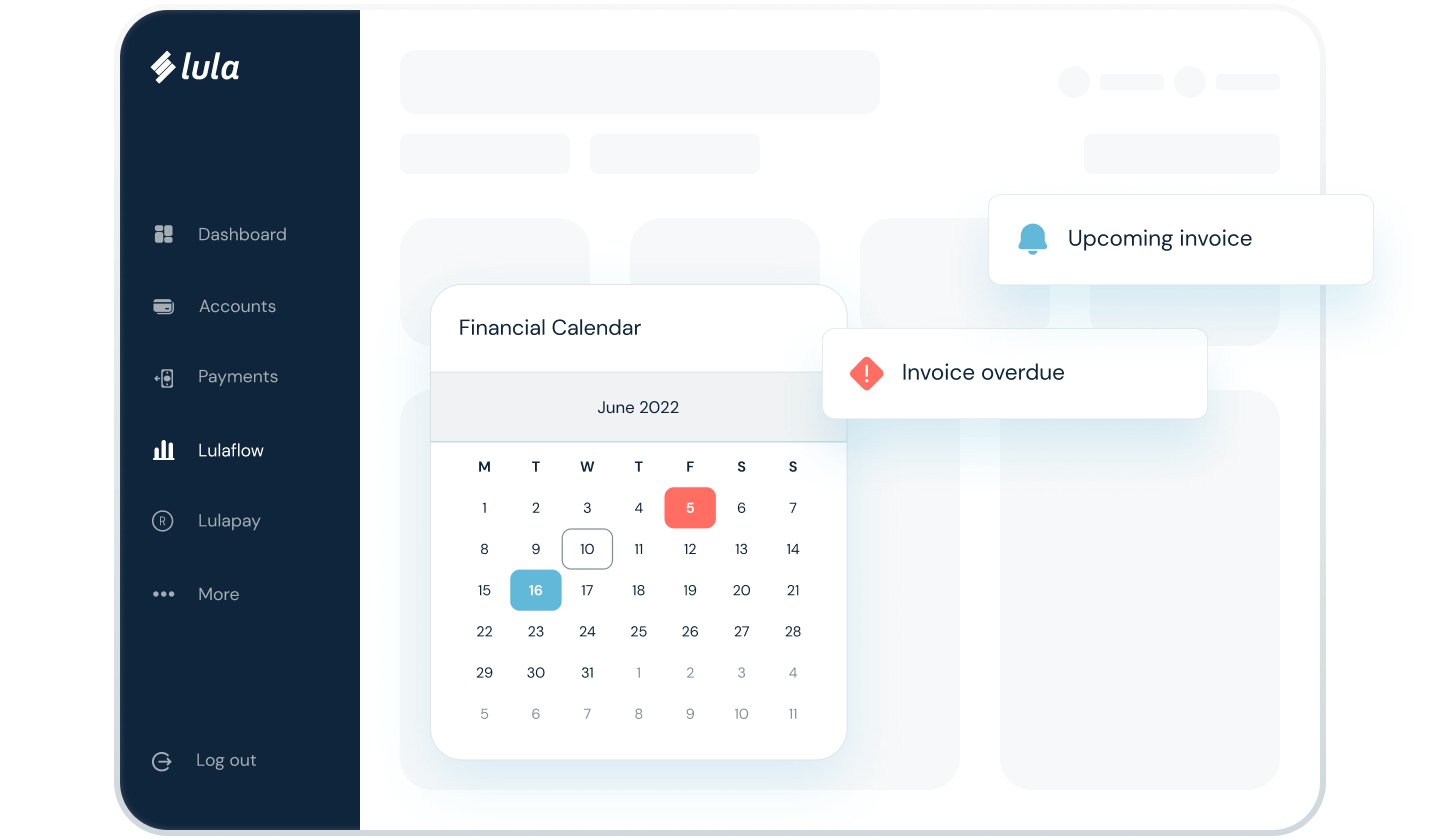 Instantly see which days you have cash coming in or going out. Plus, get monthly reports filled with the financial data you need to better manage your finances. 🎯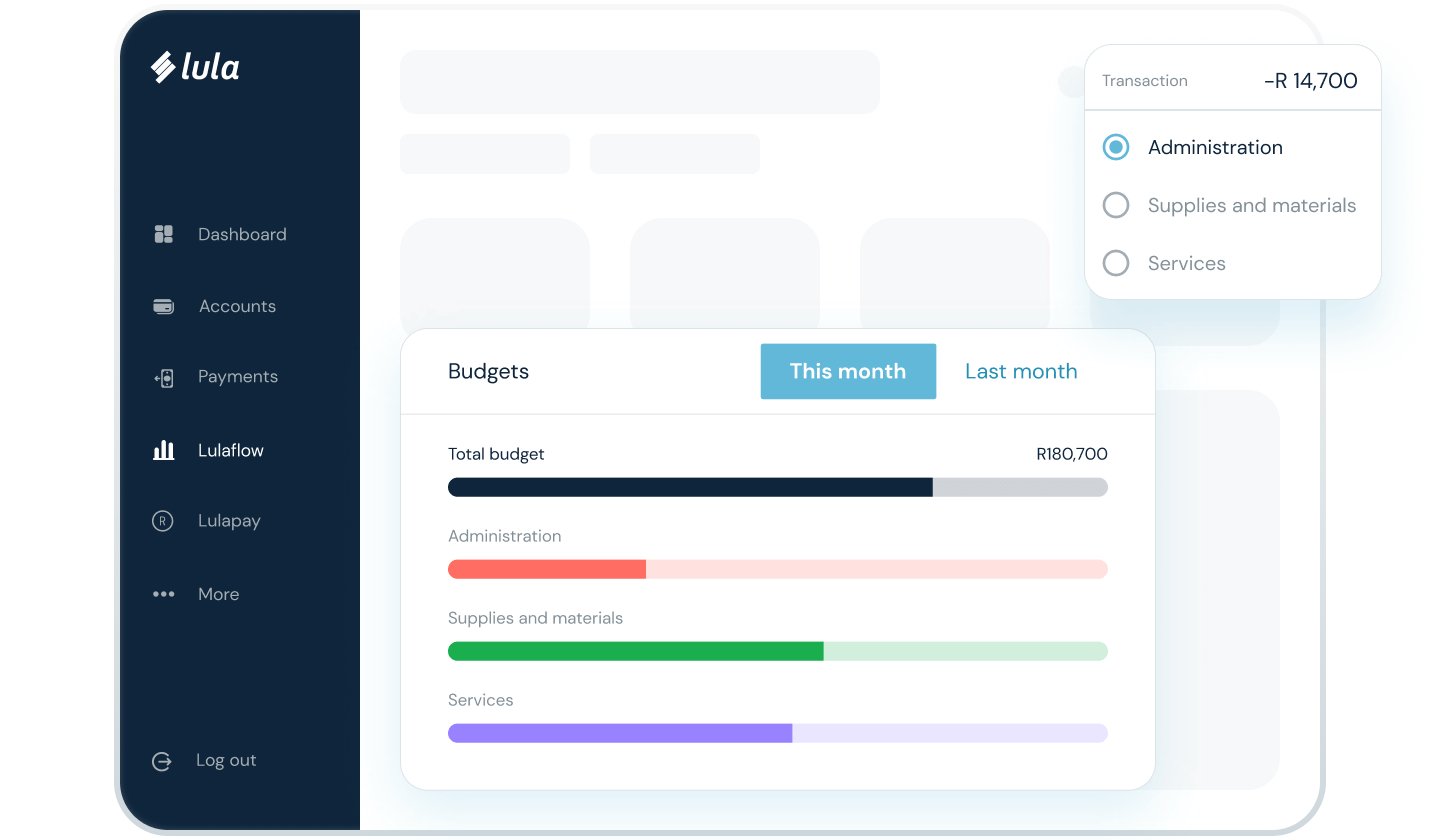 Set budgets and provisions to manage your spend. Categorise your income and expenses to quickly see where you could save. 👌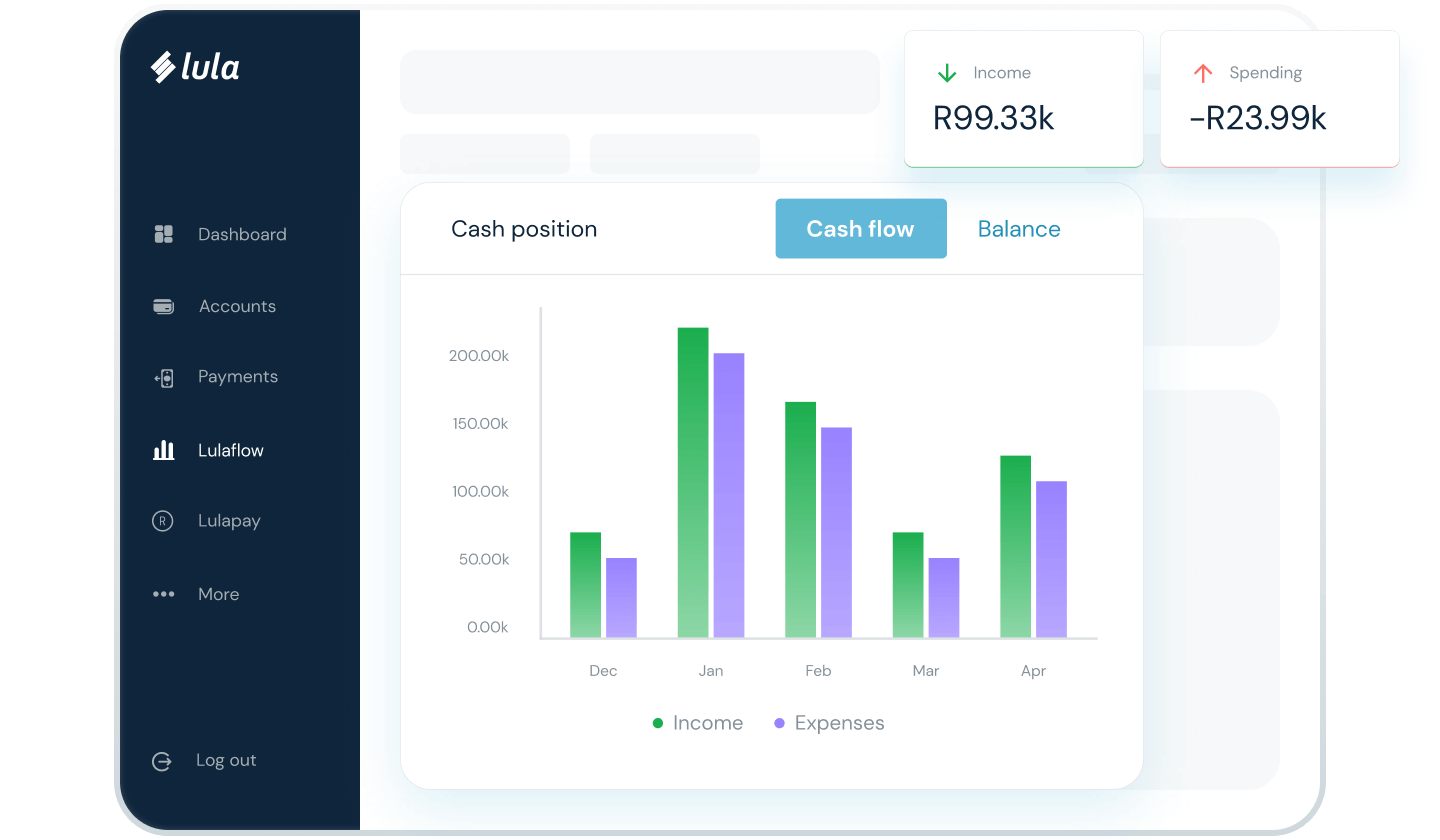 Link your other bank accounts and accounting software to securely sync your financial data, giving you a real-time view of your cash flow in one place. 🙌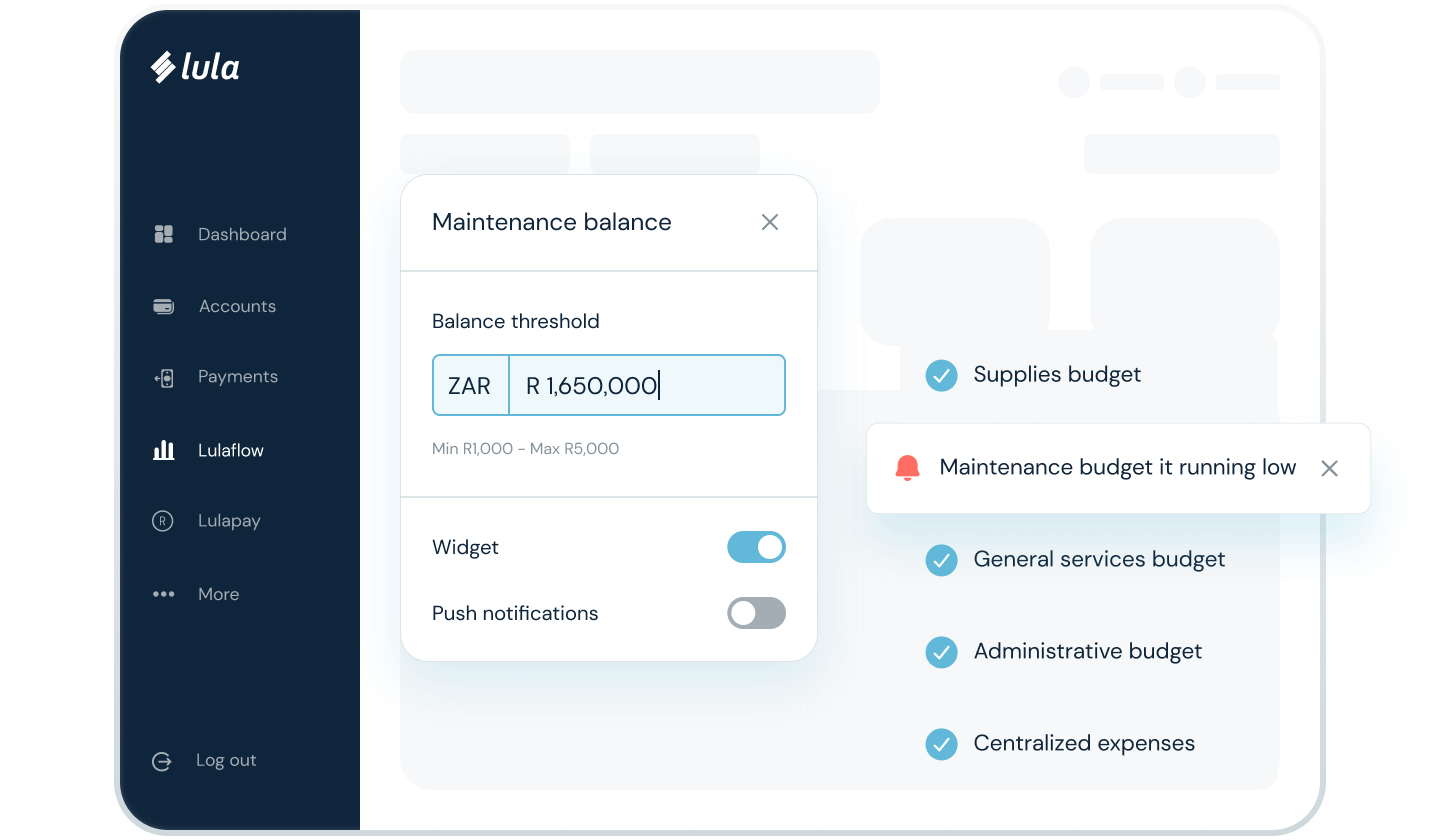 Get smart alerts for payments due or for when your cash flow is forecast to run low, so you can stay one step ahead. 😎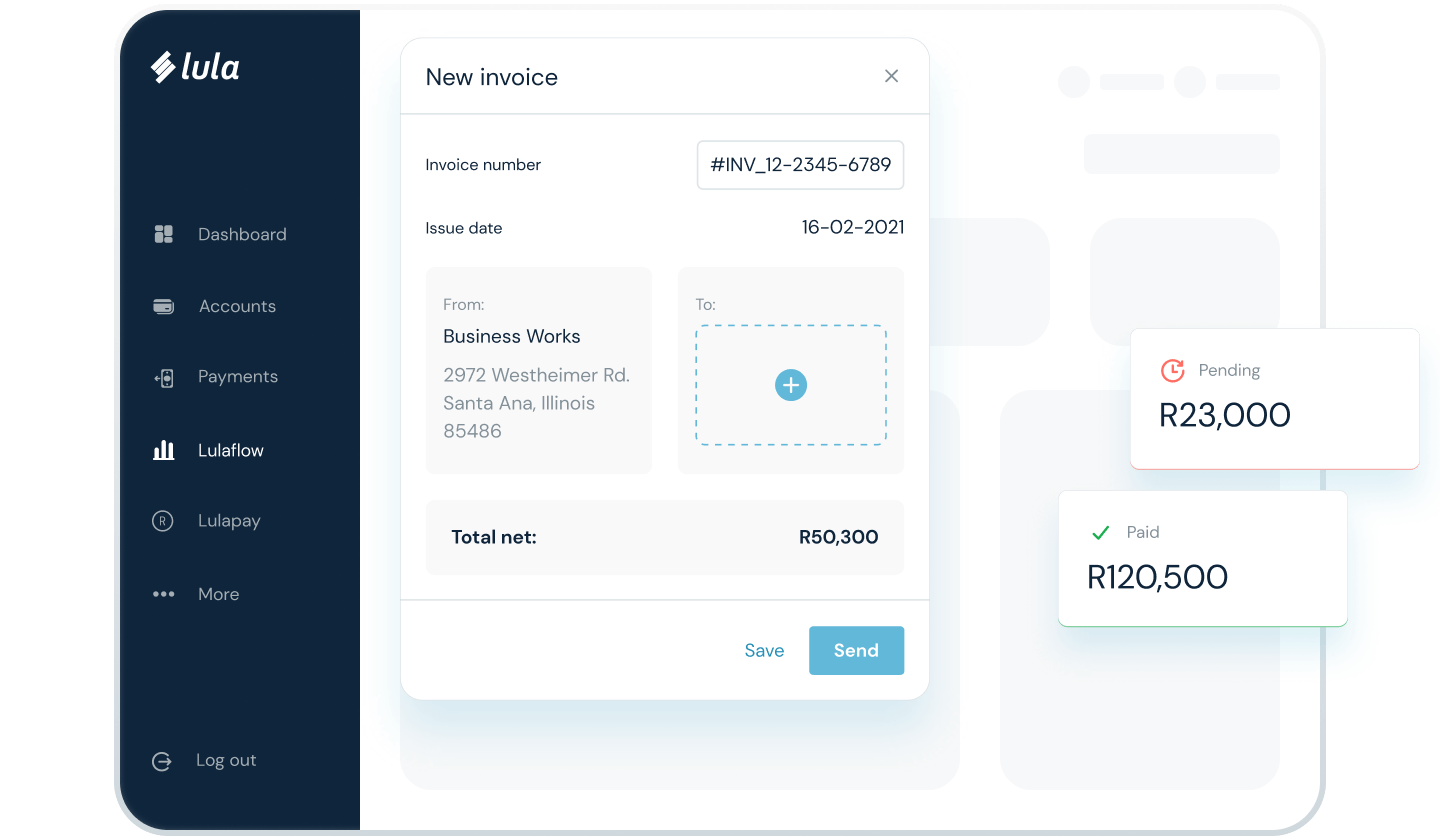 Send and manage your invoices with ease. 🤙
How do you get Lulaflow?
Link your accounts.

Link your other business bank accounts or accounting software to securely sync your transaction data.

Manage your cash flow.

Access your Lulaflow dashboard and get an overview of your overall financial position, expenses and income streams. Plus more.

Open an account
FAQs
Lulaflow is a cash flow management tool that provides tailored insights on your business income, expenditure, and cash flow forecasts. The platform allows you to sync all your accounts, giving you a 360 view of your entire cash flow.
Your cash flow forecast is based on your historic account behaviour for payables, scheduled payments, receivables (invoices issued), etc. The more data you have over a longer period, the more accurate your forecasts will be. 
You're welcome to link your business bank accounts, as well as your Xero or Sage accounting profiles. 
Two words. Read-only. Whether you link your business bank accounts or accounting software, you're only giving your provider permission to share your read-only transaction data with Lulaflow. That's it! 
We don't save or store your username or password.

You can unlink your account at any time.
Trusted by business owners like you.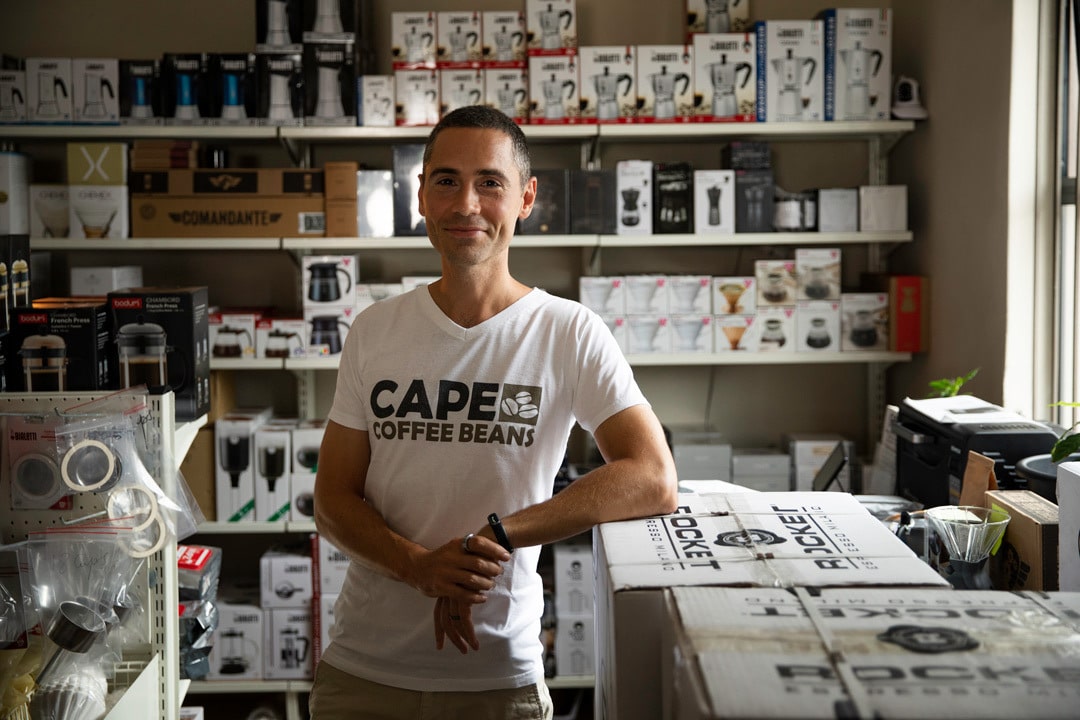 Having easy access to cash is probably one of the most important things, that's where Lulalend comes in.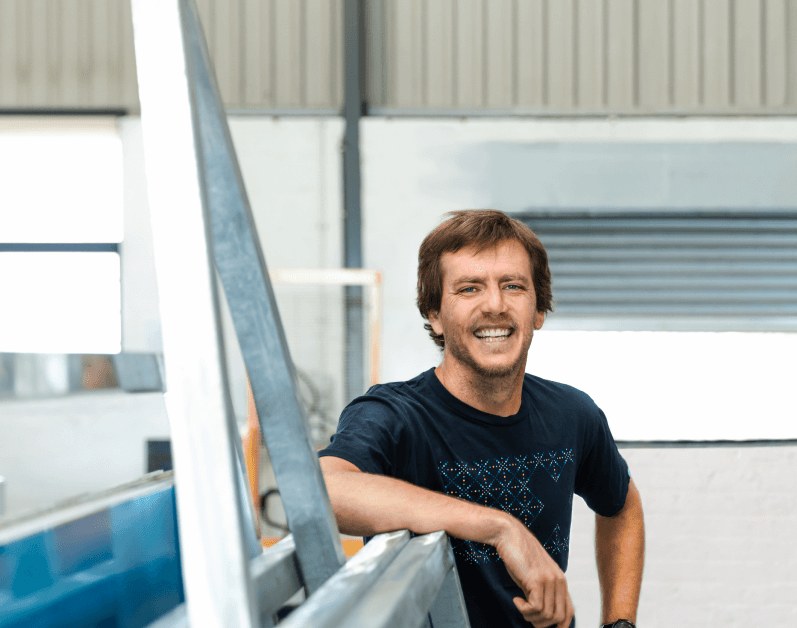 The biggest challenge we face is access to cash. What Lulalend has enabled me to do is take that worry about cash flow away.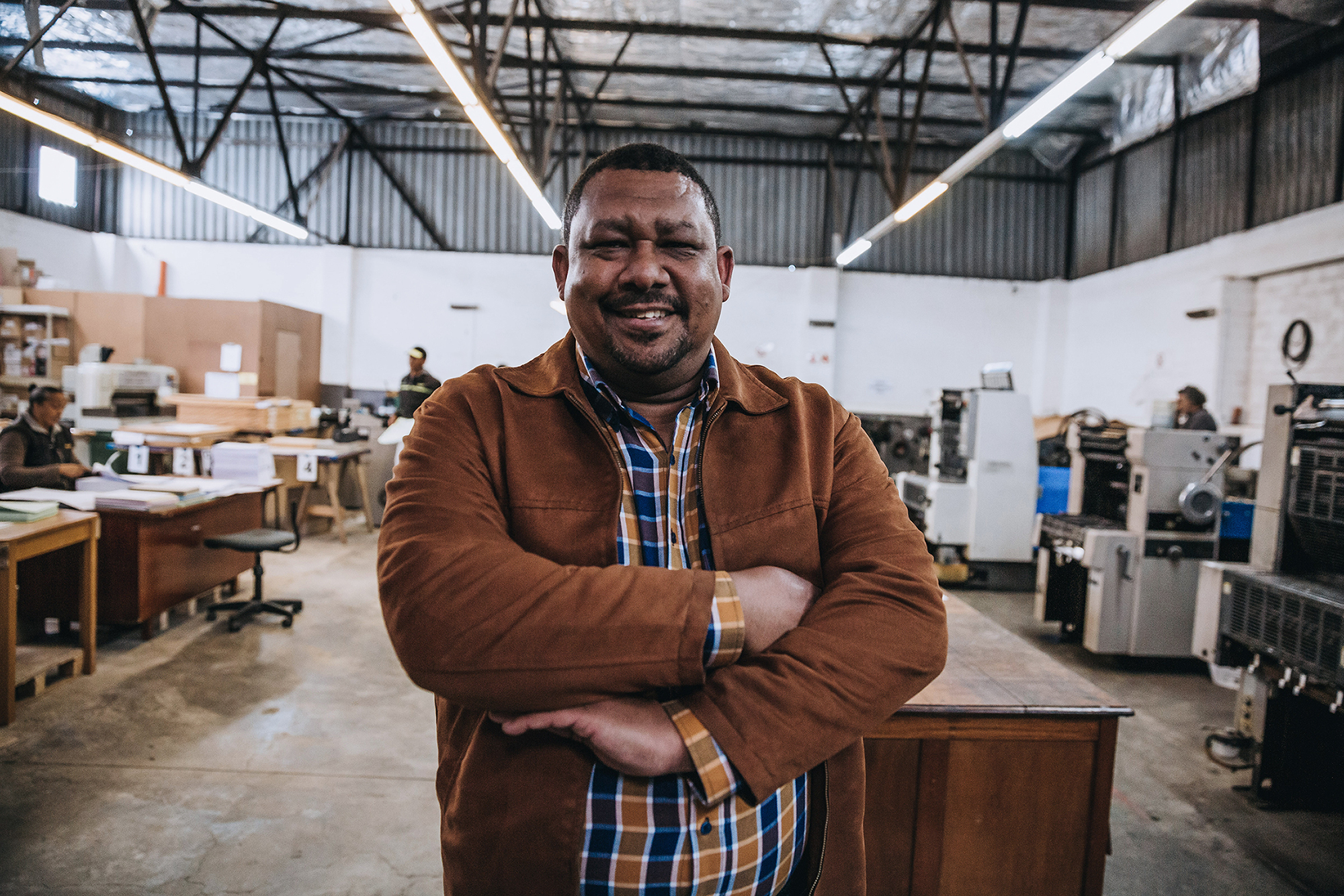 Lulalend makes it easier for SMEs to access funding when they need it most.
I see Lulalend as a financial partner, and because I have this partner, I don't need to worry about cashflow.
Keep in touch 🙌
Sign up for tips, insights & inspiring stories to help grow your business.
By signing up, you consent to the processing of your personal information for the purpose of direct marketing by means of electronic communications.