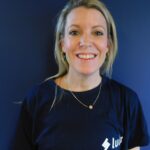 Hi, I am Greer. I am the Head of Legal at Lula. I am responsible for all legal and compliance functions at Lula to ensure our employees and customers are both fully informed about the products we offer and that we do so in compliance with all regulatory frameworks applicable. I work closely with all teams at Lula and am available to assist customers with any legal query they may have. Here are some insights from my desk.
Lula Lend is strictly a Small Business Funder, looking to assist businesses with their cash flow issues. We provide SMEs with immediate access to the revenue they will generate in the future to attempt to reduce the stresses that come with cash flow. 
In order to assist our SMEs further, we have launched the Lula Bank account, an online banking platform for SMEs in South Africa. Banking through our Lula account will allow us to assist our SMEs with managing their cash flow through our cash flow management product. We will assist our SMEs by having better information about their business and alert them to potential cash flow issues down the line which would prevent any nasty surprises when invoices fall due for payment, but cash reserves are low. This allows us to be part of our SMEs' business journey and play an important role in their success. 
We appreciate that there may be some apprehension in opening an account and transacting through this account when the bank is new and unknown as opposed to your other traditional banks that have been around for years. In offering the Lula Bank account, we have partnered with Access Bank which will be the deposit-holding institution. Access Bank has been operating in South Africa since 1947 when it was known as the South African Bank of Athens. Access Bank has over 40 million customers and operates across twelve African countries, the UAE and the UK and is accordingly well known in South Africa. We work closely with our banking partner to ensure our services comply with all applicable regulatory frameworks.