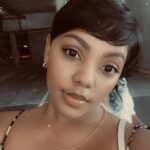 Hi, I'm Shanine. I am the Assistant Customer Experience Lead at Lula. One of my key focus areas is to collaborate with cross-functional teams to ensure a consistent and seamless customer experience across all touch points. Here are some Customer Experience news from my desk
In today's fast-paced and ever-evolving business landscape, customer experience and delivering exceptional customer service are crucial for any company to thrive. Customers expect fast, simple, and human service every time they interact with a brand. At Lula, delivering exceptional customer service is crucial for our success. We prioritise fast, simple, and human service to meet our customers' expectations. 
We create a customer service culture that consistently demonstrates our commitment to providing positive experiences for customers every time they interact with us. 
We use innovative technology and data-driven strategies to ensure that our customer service meets the highest standards of quality. Our team members are trained in the latest communication and problem-solving techniques to address any banking and finance queries quickly and effectively. We listen to customers and provide solutions that meet their needs. 
We understand how important customer satisfaction is for a successful business. That's why we strive to provide the best customer service possible and focus on creating positive customer experiences, you might never expect or have experienced from a banking or finance partner.
Speed
If you are a small business owner, then you want quick solutions to your business challenges.  It's that simple. We understand that every second counts which is why we prioritise speed with our customer service. Our team is trained to respond to enquiries promptly, and we have streamlined processes to ensure we can resolve issues quickly and efficiently. Unlike traditional banks, we offer funding to our customers in just 24 hours.  It's so fast and our customers are thrilled to be able to get on with what they do without the added admin hurdle.
Simple Service
We believe in the power of simplicity. Lulas' customer experience team communicates in plain language.  This is to avoid technical jargon that can confuse customers. Our processes and systems are super easy to use too, so customers can quickly and easily access the information or assistance they need.  What's more, is that we listen, really well and offer a simple resolution or next steps for you, so you always come off a call knowing exactly where you stand and what to next expect. 
Human Service
I think above all, we understand the importance of 'being human'. Our team is trained to treat you with empathy, kindness, and respect.  There are no teleprompters or voice-guided waits.  You will never feel frustrated by the bot that pretends to be something it isn't or send you down the rabbit hole of no idea. We do all the elbow grease for you by having a thorough understanding of our products and services, so we can provide personal recommendations and solutions, often tailor-made options to suit your needs head-on. 
What I love about what we do best is the feedback we often get from our customers and how we have helped them in a time of need.  This is the magic in my everyday.  The incredibly dedicated people on the team are equal to this.  Teamwork begins by building trust and I honestly feel that we have this at Lula and we have this with our customers.  Together we build small businesses in South Africa and grow the economy forward. It feels pretty good.